Scott Reid, M.A.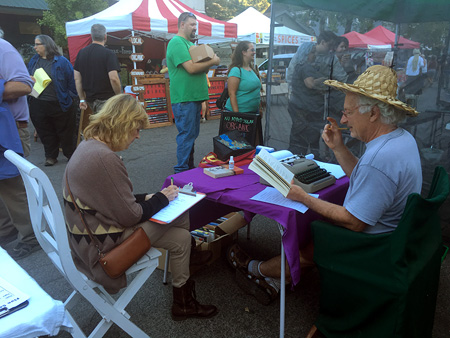 I started teaching poetry writing workshops in the San Francisco Bay Area and online in 1979 at The Albany Poetry Workshop in the East Bay, and later in 1996, at Sonoma State University in Rohnert Park.
As adjunct faculty of the Special Education & Seniors Program at Santa Rosa Junior College, I presented autobiography writing courses for Sonoma County elders.
As poet in the classroom since 2000, I have taught poetry writing to children (K-12) throughout Sonoma County. Among the benefits of teaching poetry to children are the gifts that children have given me through the years.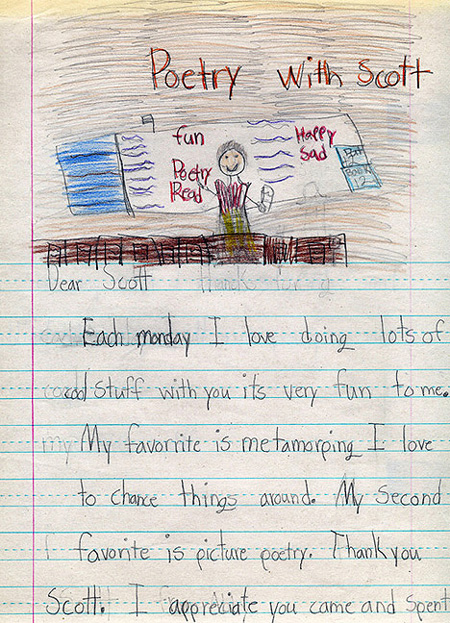 My poems have appeared in The Berkeley Poetry Review, Tomcat, Blue Unicorn, Melic Review, The Dickens, First Leaves, and The Sow's Ear Review.
I have been awarded fellowships from: Squaw Valley Community of Writers, The Napa Valley Writers' Conference, and The Bread Loaf Writers' Conference.
Along with Healdsburg Poet Laureates Doug Stout and Armando Garcia-Davila, I first began writing poetry for open-air pubic events at the Healdsburg Farmers' Market Zucchini Festival in 2001.
My 2007 essay "Ramos Shoe Repair" appears in "A Day in the Life of Healdsburg".
---
Home